Call for Papers on Engineering Advances in Precision Livestock Farming
Precision Livestock Farming (PLF) is based on the philosophy that fully automated continuous monitoring of animals enables farmers to monitor the health and welfare status of their animals continuously and automatically.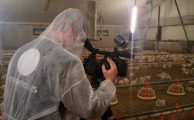 EU-PLF featured on Euronews!
The EU-PLF project was chosen by Euronews to be featured in an article and to create a video on the research being conducted in the project and their implications.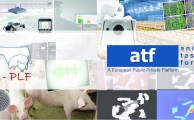 Registration for final EU-PLF conference now open!
The final conference of the EU-PLF project will be held in Brussels, Belgium on the 29th September 2016, Résidence Palace – 155, rue de la Loi.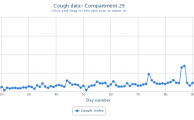 Practical visualisation tool for farmers and other stakeholders
Precision Livestock Farming (PLF) offers a range of technologies to continuously monitor farm animals and their immediate environment. These technologies have the potential to help farmers make decisions that will result in increased profitability, animal welfare and reduced impact on the planet.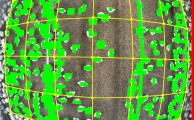 Welfare of broilers monitored through camera-based technology
Recent findings from work conducted within the EU-PLF project suggest that the incidence of foot pad dermatitis and hock burns could be predicted from data collected by Precision Livestock Farming tools.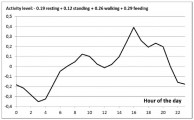 CowView to detect early signs of oestrus in dairy cows
The CowView system, commercialised by GEA Farm Technologies, monitors the location of the cow in the barn through a dedicated positioning system. In addition to locating the cow, the system can also derive data on the time budget of the animal such as time spent on moving, walking, and in the various activity zones of […]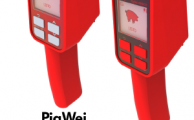 Ymaging hits the market with a new PigWei system
Ymaging received funding and support from the EU project EU-PLF to develop a prototype pig weight measurement system (PigWei).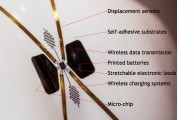 Creation of two new tech companies.
Individual coaching of about 20 teams, active in the field of precision livestock farming (PLF) resulted, thus far, in the creation of two new technology companies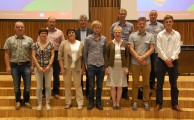 Farmers agree on the benefits of Precision Livestock Farming
"Precision Livestock Farming cannot and will not replace the farmer, but it surely helps him, making his work more efficient and more rewarding". This statement was a common motif throughout the workshop organised by the EU-PLF project in Milan in September.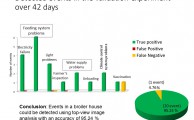 EU-PLF shares results in China
Professor Daniel Berckmans, co-ordinator of the EU-PLF projects presented results obtained in the EU-PLF project at the International Symposium on Animal Environment and Welfare that took place in Chongqing, China, from 23-26 October 2015