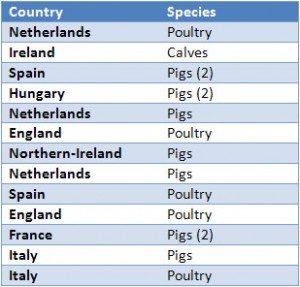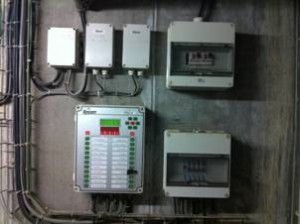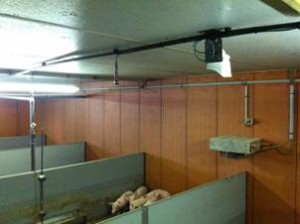 In total, Fancom and SoundTalks installed PLF equipment in 16 farms around Europe. On each farm, four microphones and four cameras are used as sensors, and all systems have an online connection to a central database. The project includes five broiler farms, ten fattening pig farms, and one calf farm.
The first installation was performed in a broiler farm in the Netherlands on March 4th, 2013. From that moment on, we have completed another 15 installations as described in the table below.
Small things that went wrong during the trips to the farms: one cable bitten by pigs, one hub not packed for transport, one very poor hotel and one time we had to work until 02:00 in the morning! Overall, a very good result, with only small issues. Thanks to everyone who helped us until now!
With this a very important step in WP2 has been achieved.