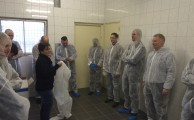 Creating value for PLF Technologies on-farm and along the supply chain
EU-PLF work package 4 (WP4) met on 27 November 2014 at Nutrition Sciences N.V. in Drongen, Belgium to discuss the different models being developed and the progress of the work package group.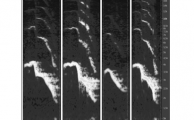 ASRD: identifying behaviourally specific vocalisations of young broiler chicks?
Automated sound recording devices (ASRD) were used in real broiler farm conditions to analyse the vocalisations emitted by individual chicks and groups of chickens aged either one or five days. Although the vocalisation sounds of broiler chicken have been studied previously; this study describes the monitoring of vocalisation under normal farm conditions.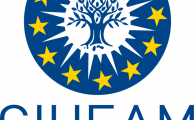 Advanced Course on PLF
An advanced university course on Precision Livestock Farming (PLF) is being jointly organised by the International Centre for Advanced Mediterranean Agronomic Studies (CIHEAM), through the Mediterranean Agronomic Institute of Zaragoza (IAMZ), and the EU-PLF Project.