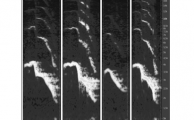 ASRD: identifying behaviourally specific vocalisations of young broiler chicks?
Automated sound recording devices (ASRD) were used in real broiler farm conditions to analyse the vocalisations emitted by individual chicks and groups of chickens aged either one or five days. Although the vocalisation sounds of broiler chicken have been studied previously; this study describes the monitoring of vocalisation under normal farm conditions.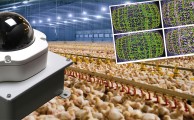 Directive 2007/43/EC: potential role of automated chicken monitoring
A pilot study undertaken within EU-PLF project describes how automated on-farm measurements of climate, feed intake, animal growth and camera and sound based precision livestock (PLF) farming methods (eYeNamic) can be used to evaluate health and welfare parameters of chickens that are required to comply with Council Directive 2007/43/EC.