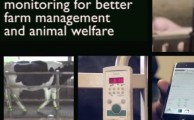 New video for the project and PLF!
Take a look at our new video for the project! The video is being projected in the "content centre" of the EU pavilion during the 2015 EXPO in Milan. Get a sneak preview and the come and see it at the EU pavilion at the EXPO!
Posted in
Senza categoria
| Tagged

chicken, cows, EU, EXPO2015, Fancom, farm technology, GEA, livestock, management, netherlands, pigs, PLF, Soundtalks, sweden, UK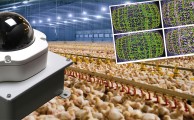 Directive 2007/43/EC: potential role of automated chicken monitoring
A pilot study undertaken within EU-PLF project describes how automated on-farm measurements of climate, feed intake, animal growth and camera and sound based precision livestock (PLF) farming methods (eYeNamic) can be used to evaluate health and welfare parameters of chickens that are required to comply with Council Directive 2007/43/EC.