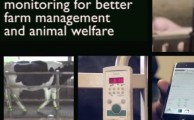 New video for the project and PLF!
Take a look at our new video for the project! The video is being projected in the "content centre" of the EU pavilion during the 2015 EXPO in Milan. Get a sneak preview and the come and see it at the EU pavilion at the EXPO!
Posted in
Senza categoria
| Tagged

chicken, cows, EU, EXPO2015, Fancom, farm technology, GEA, livestock, management, netherlands, pigs, PLF, Soundtalks, sweden, UK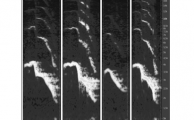 ASRD: identifying behaviourally specific vocalisations of young broiler chicks?
Automated sound recording devices (ASRD) were used in real broiler farm conditions to analyse the vocalisations emitted by individual chicks and groups of chickens aged either one or five days. Although the vocalisation sounds of broiler chicken have been studied previously; this study describes the monitoring of vocalisation under normal farm conditions.