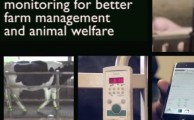 New video for the project and PLF!
Take a look at our new video for the project! The video is being projected in the "content centre" of the EU pavilion during the 2015 EXPO in Milan. Get a sneak preview and the come and see it at the EU pavilion at the EXPO!
Posted in
Senza categoria
| Tagged

chicken, cows, EU, EXPO2015, Fancom, farm technology, GEA, livestock, management, netherlands, pigs, PLF, Soundtalks, sweden, UK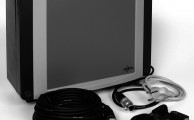 Pig cough monitor: proven effectiveness in practical setting
The Pig Cough Monitor (PCM) brings real added value and has huge potential as an early warning system for the respiratory health of pigs.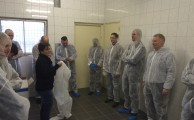 Creating value for PLF Technologies on-farm and along the supply chain
EU-PLF work package 4 (WP4) met on 27 November 2014 at Nutrition Sciences N.V. in Drongen, Belgium to discuss the different models being developed and the progress of the work package group.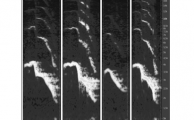 ASRD: identifying behaviourally specific vocalisations of young broiler chicks?
Automated sound recording devices (ASRD) were used in real broiler farm conditions to analyse the vocalisations emitted by individual chicks and groups of chickens aged either one or five days. Although the vocalisation sounds of broiler chicken have been studied previously; this study describes the monitoring of vocalisation under normal farm conditions.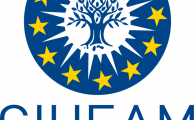 Advanced Course on PLF
An advanced university course on Precision Livestock Farming (PLF) is being jointly organised by the International Centre for Advanced Mediterranean Agronomic Studies (CIHEAM), through the Mediterranean Agronomic Institute of Zaragoza (IAMZ), and the EU-PLF Project.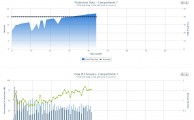 Visualisation Tool Training – Poultry and Pigs
EU-PLF project partner, Fancom BV, organised workshops on the Visualisation Tool which have been developed by the company and used on the poultry and pig farms participating in the project.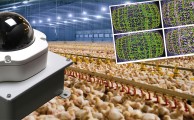 Directive 2007/43/EC: potential role of automated chicken monitoring
A pilot study undertaken within EU-PLF project describes how automated on-farm measurements of climate, feed intake, animal growth and camera and sound based precision livestock (PLF) farming methods (eYeNamic) can be used to evaluate health and welfare parameters of chickens that are required to comply with Council Directive 2007/43/EC.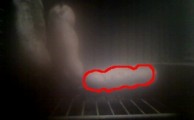 Large-scale instalment of PLF technologies: problems and solutions
PLF technologies have been implemented on a large scale in commercial farms within the EU-PLF and All-Smart-Pigs projects. The difficulties associated with installations, use and maintenance of these technologies on the farms were well documented as well as the solutions developed to overcome these challenges.